Exterior and Landscape Lighting
Exterior & landscape lighting can be temporary or permanent. If you are hosting a big family event, we can help you set up lighting in your yard and then remove it after the event. Or we can install lighting that will be there for years to come.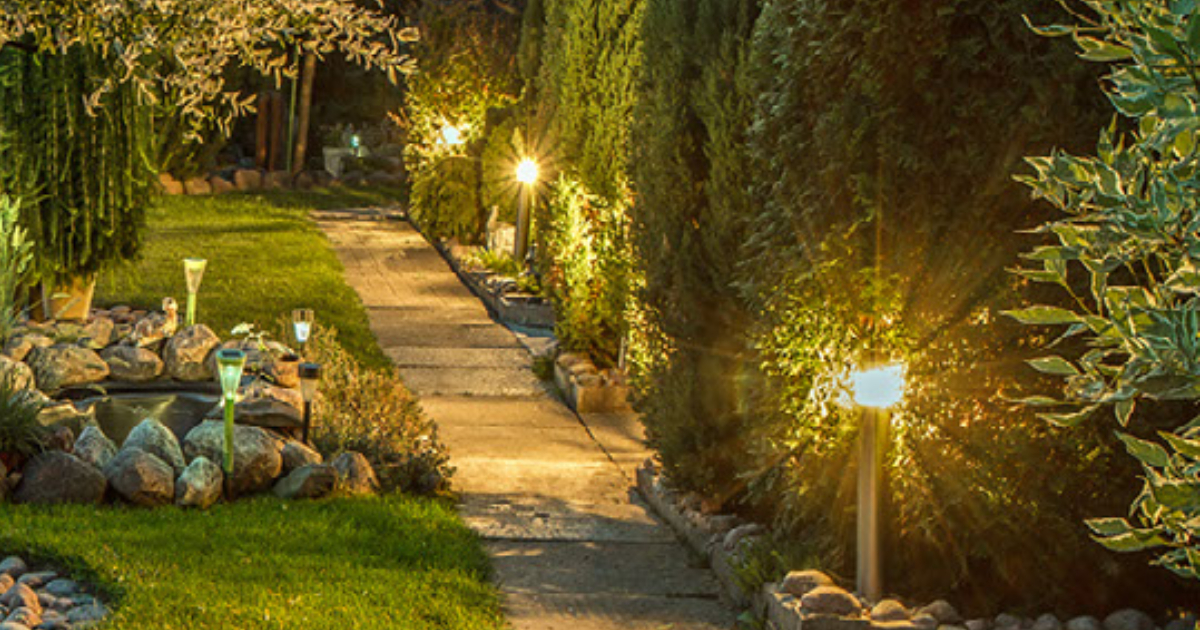 Exterior lighting includes all lighting on the exterior of a house or commercial building. It can also include landscape lighting as well, which covers lighting in public or private gardens, landscaping, etc. It can be used for safety and security, but also for aesthetics.
Some examples of this are motion-activated security lights on the outside of a building, exterior light posts or even wiring for an outside cooking area.